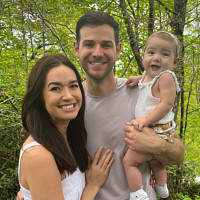 Dr. Andrew Ply is a South Carolina native who grew up in Myrtle Beach. After attending the University of North Carolina at Wilmington for his undergraduate education, Dr. Ply traveled overseas to continue playing basketball while obtaining a master's degree in Medical Sciences at Newcastle University in England. He then attended the Medical University of South Carolina to earn his Doctor of Dental Medicine degree and further completed his residency training, earning a Master of Science in Dentistry and specialty certificate in Orthodontics and Dentofacial Orthopedics.
Dr. Ply is board certified by the American Board of Orthodontics (ABO), demonstrating his orthodontic knowledge, clinical skills, and judgement by undergoing a thorough evaluation that less than one third of orthodontists complete. Dr. Ply is also a member of the American Association of Orthodontists, the Southern Association of Orthodontists, American Dental Association and the South Carolina Dental Association. He is excited to bring his expertise to Summerville and is committed to providing exceptional orthodontic treatment and an amazing patient experience.
Dr. Ply and his wife, Karen have recently become parents! Outside of the office you can find them and their daughter, Harper (and maybe even their boxer pup, Mimosa) hanging out with friends and family and trying new food and drinks. Dr. Ply also plays basketball, golf, and tennis at every opportunity!